There is no shortage of things to do in Miami, Florida. The city is one of the most famous in the world and the setting of numerous TV series and films. However, if you want to avoid the standard "hotspots," there are still many options to enjoy.
Check out this quick list of 10 non-touristy things to do in Miami and surrounding areas. Our company has put together this guide; we offer services for solar in Miami if you'd like to cancel your electric bill.
Top Non-Touristy Things to Do in Miami
1. Bayfront Park
Situated on Biscayne Bay, Bayfront Park offers a great gathering spot around a large fountain. There, you can enjoy skating or biking, or just take a relaxing walk around the park when you're near the bay!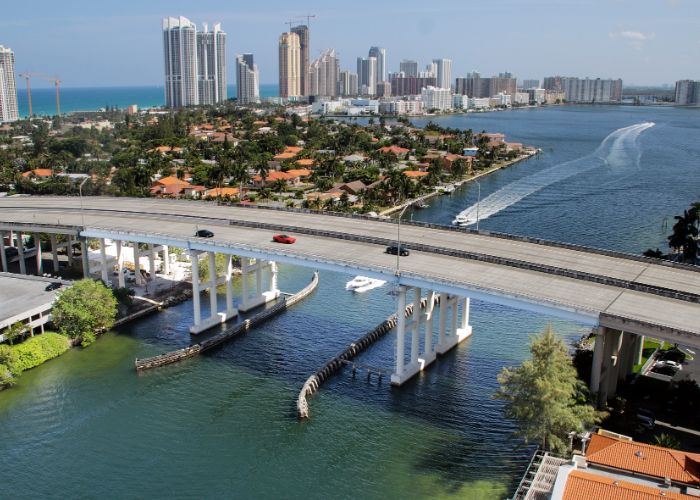 2. Wynwood Walls
Wynwood Walls is a unique, outdoor exhibit featuring an eclectic mix of styles. You can even create your own street art! For current pricing and directions, visit their website:
https://museum.thewynwoodwalls.com/main
3. Miami Children's Museum
As the name implies, the Miami Children's Museum is a great attraction for kids of all ages. There are lots of hands-on interactive displays for everyone in the family and things to do in Miami. Check out their website for admission prices and other information:
https://www.miamichildrensmuseum.org
4. Bayside Marketplace
If you want to do a bit of shopping, visit Bayside Marketplace, located in downtown Miami. This open-air market features a wide selection of shops and restaurants to enjoy. Find out more at their website:
https://www.baysidemarketplace.com/
5. Venetian Pool in Coral Gables
For a unique swimming experience, head over to Venetian Pool in nearby Coral Gables. This large pool features caves, waterfalls, and more. Check out their website for added information:
https://www.coralgables.com/attractions/venetian-pool
6. Perez Art Museum
The Perez Art Museum features a wide array of art displays you're sure to love. You can also check out various collections on display throughout the year. For current hours and other details, visit the website:
https://www.pamm.org/en/event/support-pamm-on-give-miami-day
7. Little Havana
If you're in the mood for authentic Cuban food, music, and more, visit Little Havana in Miami. You'll find an array of shops, eateries, museums, and more to explore.
8. Zoo Miami
One of the largest and oldest zoos in the state, Zoo Miami offers a wealth of attractions you're sure to love. The zoo also organizes special events year-round, perfect for everyone in the family. Find out more including their current roster of events at their website:
9. Coral Castle
Coral Castle is an age-old structure built from coral, limestone, and other natural materials. You can check out this ancient relic up close and personal year-round. Check out the website for current hours before heading out. This is considered one of the top things to do in Miami for couples:
10. Domino Park
If you're in the mood for some old-fashioned dominos or chess, visit Domino Park in Little Havana. The park features a number of outdoor tables and chairs, perfect for enjoying a game with a friend. Check out their website for more information:
https://www.miamiandbeaches.com/thing-to-do/parks-recreation/domino-park/5611
How do I spend my day in Miami?
There's always something to do in Miami, whether you're looking for a fun family activity or a more adult-only experience. Here are some ideas to get you started:
Start your day with breakfast at one of the city's many charming cafes.
Go for a walk or bike ride along the beach or through lush tropical parks.
Hit up some of Miami's top tourist destinations, like the Art Deco District or Wynwood Walls.
Sample local flavors at foodie hotspots like Little Havana or Design District.
Make time for a night out on South Beach, listening to live music and dancing till dawn.
Go Solar Florida State is happy to offer this quick list of things to do in Miami, Florida, to our readers. Before you make your weekend plans, why not call our Miami solar installation contractors? We can explain all the benefits of going solar and help you choose an array for your property. To find out more, give us a call today.