Florida is a sunny place most of the year. It's so full of sun and great weather that most of the country tends to flock to its beaches all year long to experience its tropical wonderland. But Florida's access to the sun isn't only appealing to millions of tourists. It's sunny weather is also beneficial to residents who want to invest in solar energy for their homes. So if you have been dreaming of getting solar power and have decided to make this year the year you commit to getting it, now is a great opportunity. This is because there are some great solar tax incentives in Florida will help ease the financial stress of getting solar panels installed. 
Upcoming 2022 Solar Tax Rebates & More for FL Residents
Solar power has come a long way since its introduction in the 1950s. They were a great concept back then, but the ability to use them effectively was nearly impossible. However, over the past few decades, the costs to create solar panels and the additional equipment that works with them have become more affordable. Now, getting solar power is much more accessible than ever, especially for Florida residents. The price of solar panels has dropped nearly 50 percent within the past five years.
Also, if you want to get solar panels installed in your Florida home, you can get help from the Federal government. Until the end of 2032, the Fed is offering a tax incentive that will allow you to get a credit of 30 percent on installing a solar power system. Along with this initiative, the state of Florida offers net metering, in which power companies "pay" residents with solar power back for their excess solar energy. In other words, the extra energy that your solar system creates goes back to the grid and helps power other homes and businesses in the area. In exchange, your bill is lowered. 
Federal solar tax credit helps Florida homeowners go solar
Federal tax credit is 30% through December 31, 2032 (retroactive for 2022 solar panel installations)
Federal tax credit is 26% beginning January 1, 2033 through December 31, 2033
Federal tax credit is 22% beginning January 1, 2034 through December 31, 2034
0% beginning January 1, 2035 and in the future
The savings don't stop with the Fed or net metering. There are also local cities offering incentives for residents to convert to solar energy. For instance, residents of Jacksonville who want to go solar can get a $2,000 upfront rebate in FL off solar batteries. Also, solar panels are currently exempt from the 6 percent sales tax. Therefore, this also creates more savings for residents who want to get solar panels installed. 
As if these financial incentives weren't enough, another good reason to get solar energy in Florida is that it will help you save on the grid. While your neighbors are paying exorbitant prices on traditional energy, you can rely less on the grid and use solar energy. According to several news sources, traditional energy costs are spiking in 2022 and will hit Floridians in the pocket. So if you don't want to join the millions of residents and businesses around the state paying higher prices for traditional electricity due to keep rising over the next few years, it may be a good idea to invest in solar energy. While you won't be able to escape the grid unless you opt to get off-grid solar power options, you won't have to be bogged down by high energy costs.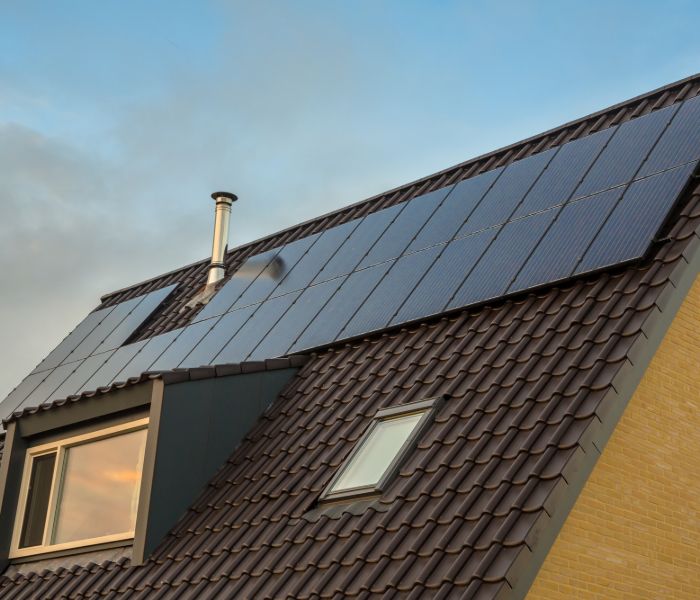 Save Big with Florida Solar Energy Tax Rebates
When you get solar energy installed, your home is still connected to the grid. Therefore, you can still operate your electronics and appliances the way you usually do. The only difference is that you will have solar panels attached to the roof of your house absorbing the sun's energy and converting it from DC (direct current) energy to AC (alternating current) energy using an inverter. Your home will use the solar energy it needs and allow the excess to go back to the grid. This excess energy is beneficial to the power companies because they don't have to use as much coal or other energy sources and can instead use your energy to help power local homes and businesses. In addition, they reward you by reducing your bill for this excess power that your house feeds back to the grid. So, while average bills in Florida may be approximately $100, your solar bill could be as low as $40 or even less due to your reliance on solar power. As time goes on, these lower bills will be pretty beneficial in saving you money and reducing your carbon footprint.
Aren't you thrilled about the opportunity for you to save on solar energy through the many incentives that Florida and the Federal government are offering? Unfortunately, these opportunities won't last long. So now is a great time to commit to getting solar power in Florida. If you are ready to install a solar energy system, start with the leading experts in solar energy at Go Solar Florida State! For a couple of decades, we have been working diligently to provide solar power to the residents of Jacksonville, Miami, Tampa, Orlando, St. Petersburg, and Hialeah. Within a few days, you will have solar panels installed and be ready to start saving. Call us today at (904) 780-5900 to schedule your inspection and get a FREE quote on our installation services so that you can take advantage of solar tax rebates in Florida.