Are you tempted to call solar installers in Florida but aren't sure what to expect or how the solar panel installation process works? If so, check out this quick and handy guide to working with solar installers including a few red flags that might indicate it's time to call a different company. You can then enjoy clean, green solar power on your property for years to come!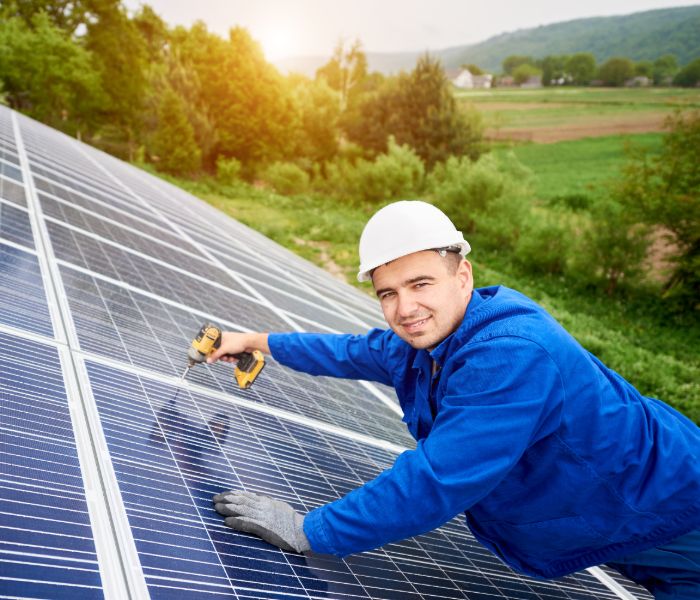 What to Expect When You Call Solar Installers in Florida
When you call solar installers in Florida, they will typically want to make an appointment to inspect your property themselves, rather than just getting information over the phone. This is important, as an installer will need to evaluate a roof's overall size, note the type of roofing material and its condition, and check for obstructions such as chimneys and vents.
All that information tells a solar power contractor how many panels your property's roof can support. Your installer will also want to note the overall slope of the roof, and if sunlight to the roof is blocked by overhanging tree branches, larger neighboring properties, and even billboards erected nearby!
A contractor will also ask about your budget for solar panels and if you would need financing. Note that there is a variety of panels on the market today; high-efficiency panels will typically cost more than other models, so he or she needs to know what you can afford! An installer might also note your average energy usage; if you don't have a history of your electric bills, they will ask about major appliances in the home, if you have a heated swimming pool, etc.
A solar panel installer will then review the best system for your property. They can inform you of the number of panels needed for your energy consumption, installation costs, and how much money you might save by investing in solar.
Note, too, that your Florida solar panel installer might recommend roof repairs or even full replacement before solar installation. An old and weak roof might not be able to support those panels, and solar power panels do need to be removed to access roof materials once installed. To avoid this added hassle and cost, your contractor might suggest investing in needed roofing before solar panel installation.
Florida Solar Panel Installation Process
Once you're ready to move forward with a solar installation, your contractor will need some time to design your solar power system. Solar panels are installed on a rack attached to your roof rather than to the roof itself, so your installer will need to order that racking system and have it cut to size, to fit your home's roof and work around various obstructions.
Your solar panel installer will also obtain needed permits and connection agreements for your local power company. In most cases, it can take 2 to 4 weeks after you've signed an agreement for your installer to be ready with the materials and necessary paperwork!
During this process, your installer should also explain how the panels work and what's needed for their care, including keeping the front of the panels free of debris. He or she should ensure all your questions are answered about their operation, what happens during a power outage in your area, and so on.
Red Flags When Shopping Around Solar Installers in Florida
Most solar installers in Florida are reliable, trustworthy professionals who take pride in offering quality panels for their customers. Many solar panel companies are also owned and operated by people with a sincere concern for the environment and who are dedicated to seeing as many properties "go green" in the state as possible.
However, to ensure you don't end up working with an installer who is less than a professional, first note if he or she offers just one brand of solar panel. A reputable solar panel installer should have at least a few options of solar power panels, so you can find a solution that fits your budget.
Since your solar power system will need to work around roof obstructions and fit your roof without blocking vents, skylights, and other features, use caution if an installer quotes you a final price without inspecting your property in person. He or she should tailor their quote according to your property's roof size, slope, obstructions, and other vital factors they can typically only determine in person!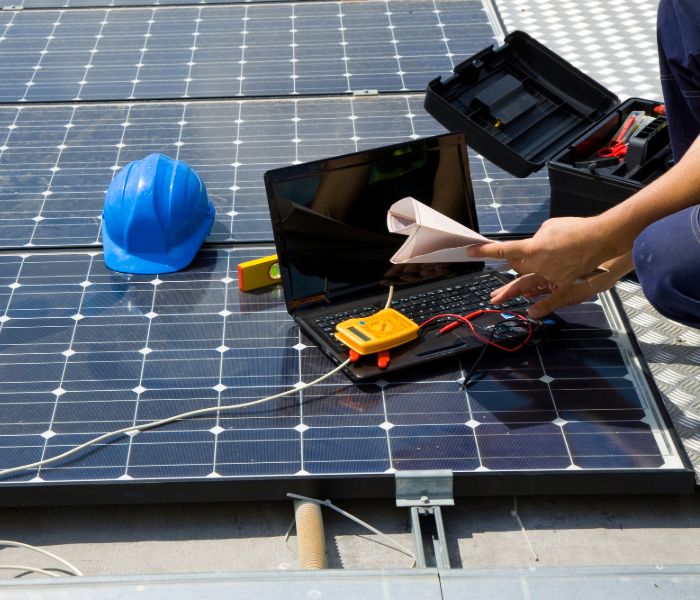 As with any contractor, it's also vital that you check their website for how long they've been in business, guarantees and warranties they offer, customer reviews, and how easily you can contact them with questions or concerns. This will tell you if you're hiring top-notch solar installers in Florida or if you might need to continue shopping around for a more trustworthy contractor!
Go Solar Florida State is proud to offer this information about solar installers in Florida to our readers, and hopefully, you found it helpful. If you're thinking of investing in clean, safe, reliable solar power, give us a call. Our Florida solar panel installation contractors will happily answer all your questions and work with you to design a solar system that's right for your budget and needs. To find out more, give us a call today!